Press release
CHINA DIECASTING 2018-Focus on die casting

With the global trend of "Green Production, Energy Conservation and Emission Reduction" in manufacturing industry, the demand of die casting products is in a sustainable and rapid growth. Together with the industry, CHINA DIECASTING has led and witnessed the development of China's die casting industry for 20 years. Since 2012, CHINA DIECASTING has joined hands with Nürnberg Messe and established global linkage with EUROGUSS(Germany) and ALUCAST (India), which accompany and bring Chinese companies to the world.
CHINA DIECASTING 2018 and CHNIA NONFERROUS 2018 will be held from July 18 to 20, 2018 in Shanghai New International Expo Centre (SNIEC). The exhibition area will be expanded to 30,750 m2, and the whole platform is expected to upgrade into another level with more values on professional, services, and experience.
---
Upgraded Platform, Deliver More Values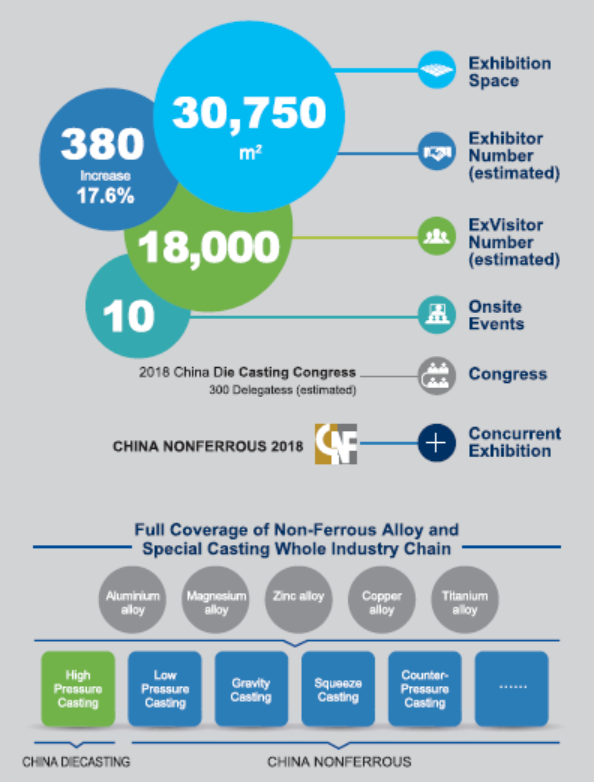 ---
Upgrade Services, Global Network
Platform for innovative enterprises and start-ups
The onsite release conference-"Innovative Die Casting Products & Technologies" is tailored to encourage and support innovative enterprises and start-ups.
Customized promotion, professional marketing
To provide optimized promotion plan for exhibitors and products through diversified channels such as magazines, Internet, social media, and so on.
Overseas development
Since 1978, FICMES has become the member of China WFO on behalf of China, and participated in the international industry activities every year. With the closer cooperation with other countries, more opportunities will be created and provided to Chinese enterprises.
---
Upgraded experiences, create business opportunities
High quality visitors from your target markets
The successful and effective visitor promotion brings more and more purchasers, quality engineers and R&D engineers from automotive, electronic and other die casting end user industries to CHINA DIECASTING to look for new resources and ideas.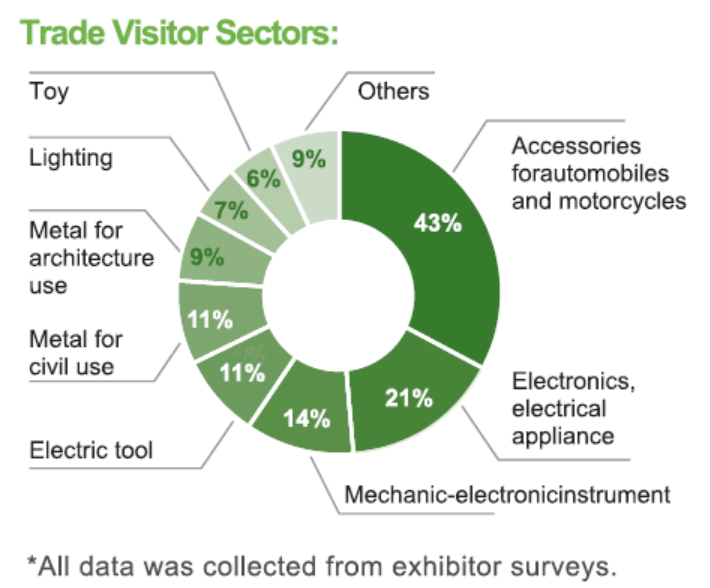 Best Die Casting Competition
More than 60 die casters
110+ die casting products
Authoritative experts
Seminar on Innovative Die Casting Technologies
Well-known die casting manufacturers
Advanced technologies
Successful experience sharing
Foundry Science and Technology Achievements Trade Fair
Achievements display
Project information releasel
Industry-university-research cooperation
Match-Making Events on Dies and Die Casting
Connect suppliers and buyers
Fact to face communication
Effective match-making
Trainings
Provide solutions and spread technical skills on design, production and process.
---
Gathering leading companies in the one roof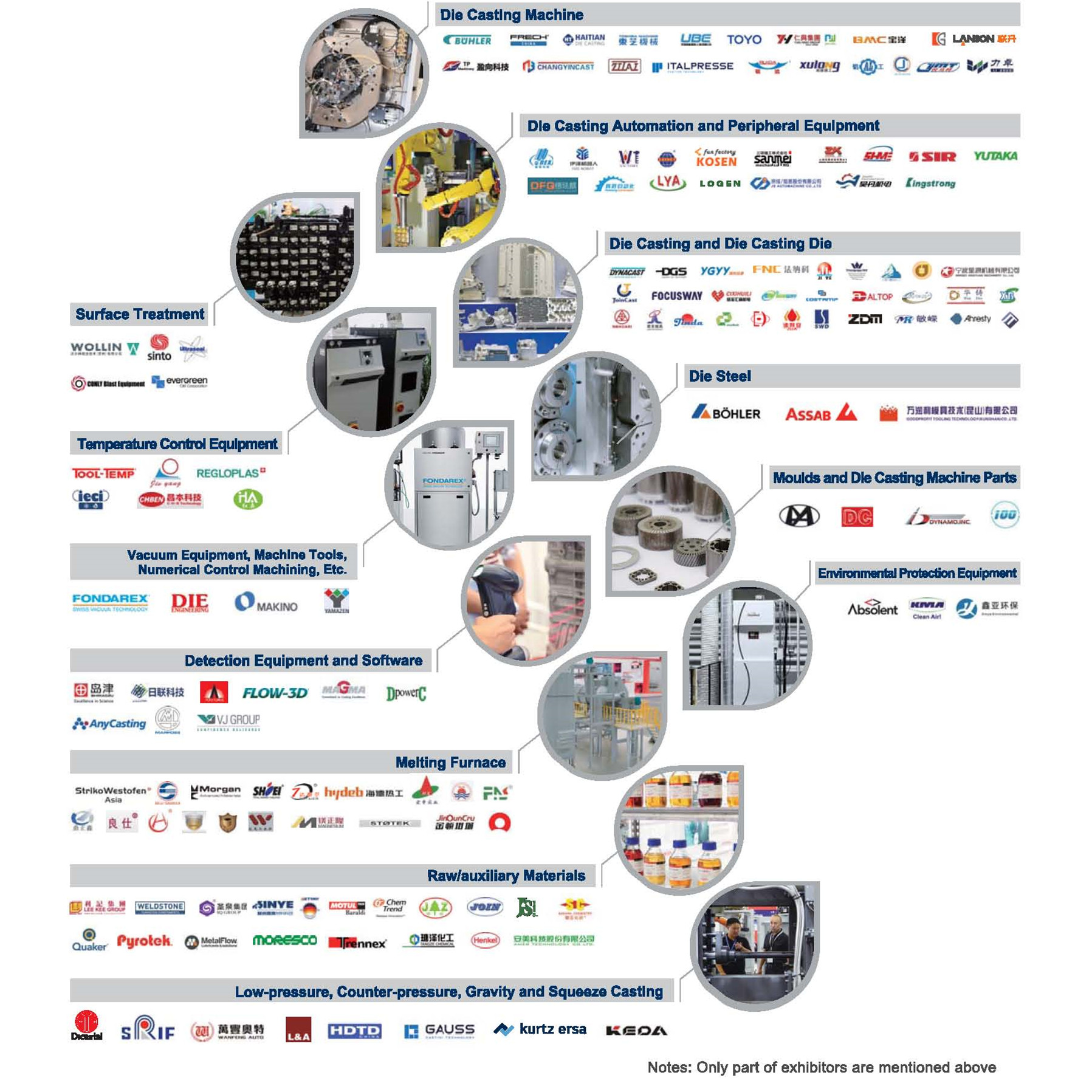 ---
Review of CHINA DIECASTING 2017
New Records
23,000
m2 Exhibition Area
14,258
Trade Visitors
323
Exhibitors
8
Onsite events
2
Congresses
Exhibitors from 19 countries and regions
Germany, Japan, Italy, UK, USA, France, South Korea, Switzerland, Sweden, Danmark, Austria,
India, Spain, Thailand, Iran, Czech, Hong Kong(China), Taiwan (China), and Mainland China
Overseas visitors(Top10 countries and regions)
Italy India South Korea Taiwan(China) Japan Germany Iran Thailand Malaysia USA
Exhibitor Assessment
92%
exhibitors will continue to participate in the CHINA DIECASTING 2018
90%
exhibitors considered the service quality was good or excellent.
85%
exhibitors were satisfied with the quantity of trade visitors
83%
exhibitors were satisfied with the quality of trade visitors
84%
exhibitors gave high assessments to the onsite events
*All data was collected from exhibitor surveys.
---
Obviously, this year the technical levels of exhibits are much higher than previous editions. The trade visitors become more expertise and focus on looking for new technologies and enlarge their vision. The quality and professionalization of visitors are even higher than before.
Bühler China

We are satisfied with the overall effect and the visitor quantity and quality. CHINA DIECASTING deserves the reputation of the best die casting exhibition in China.
Frech (Shanghai) Die Casting Machine Co., Ltd.
The exhibition provides an all-round and high-level platform, which brings us a lot of attention. On the first day, the "Release Conference - Innovative Die Casting Products & Technologies" also helped us to promote our products. Best wishes to the exhibition!
Ningbo HAITIAN Die Casting Equipment Co., Ltd.
---
Organizers:
Chinese Mechanical Engineering Society
Productivity Promotion Center of Foundry Industry of China
Co-organizer:
Foundry Institution of Chinese Mechanical Engineering Society
Supporting organizations:
Nürnberg Messe China Co., Ltd.
Japan Keikinzoku Tsushin Al Co., Ltd.
Supporting media:
Zonzu Technology
CMPC
Die-casting Weekly
Gasgoo International
CHINA DIE-CASTING
Foundry-Planet
Contac us now for a winning year ahead
Exhibition
Nürnberg Messe China Co., Ltd.
Mr. William Gu
Tel: +86 21 6036 1213
Email: william.gu@nm-china.com.cn
Mr. Tony Zhuang
Tel: +86 21-60361215
Email: tracy.feng@nm-china.com.cn
Foundry Institution of Chinese Mechanical Engineering Society
Ms. Xiumei Cao
Tel: +86 24-25850149/25852311-356
Email: cxm@foundrynations.com
Congress
Foundry Institution of Chinese Mechanical Engineering Society
Ms. Yang Cao
Tel: +86 24-25850105/25852311-206
Email: caoyang@foundrynations.com