About Congress


In view of the domestic COVID - 19 outbreak that has affected many cities recently, "The 17th China Die Casting Congress" (March 23 to 25) is postponed for the health and well-being of all delegates. The organizer will notify you of the new details of the congress when ready.
Congress Theme: Large Single-piece Die Casting Leads Technological Innovation and Industrial Development
"Large single-piece die casting process"stands out because of its advantages in lightweight, environmental protection, cost-effective and others, which brings great technological change to die casting industry. In the future, with the expanding application of large single-piece die casting, it is expected to replace the traditional stamping and welding process. At the same time, die casting continues to expand in emerging application fields such as 5G, medical, building formwork and intelligent. A promising future is expected.
China Die Casting Congress (DIE CASTING CONGRESS), an in-depth communication platform since 1997 which discusses the latest technology trends and market dynamics in the die casting industry, and shares the latest research results. DIE CASTING CONGRESS 2022 maintains a high level of professionalism and provides die casting professionals with industry trend analysis, core technology discussion, invaluable opportunity to network and exchange ideas.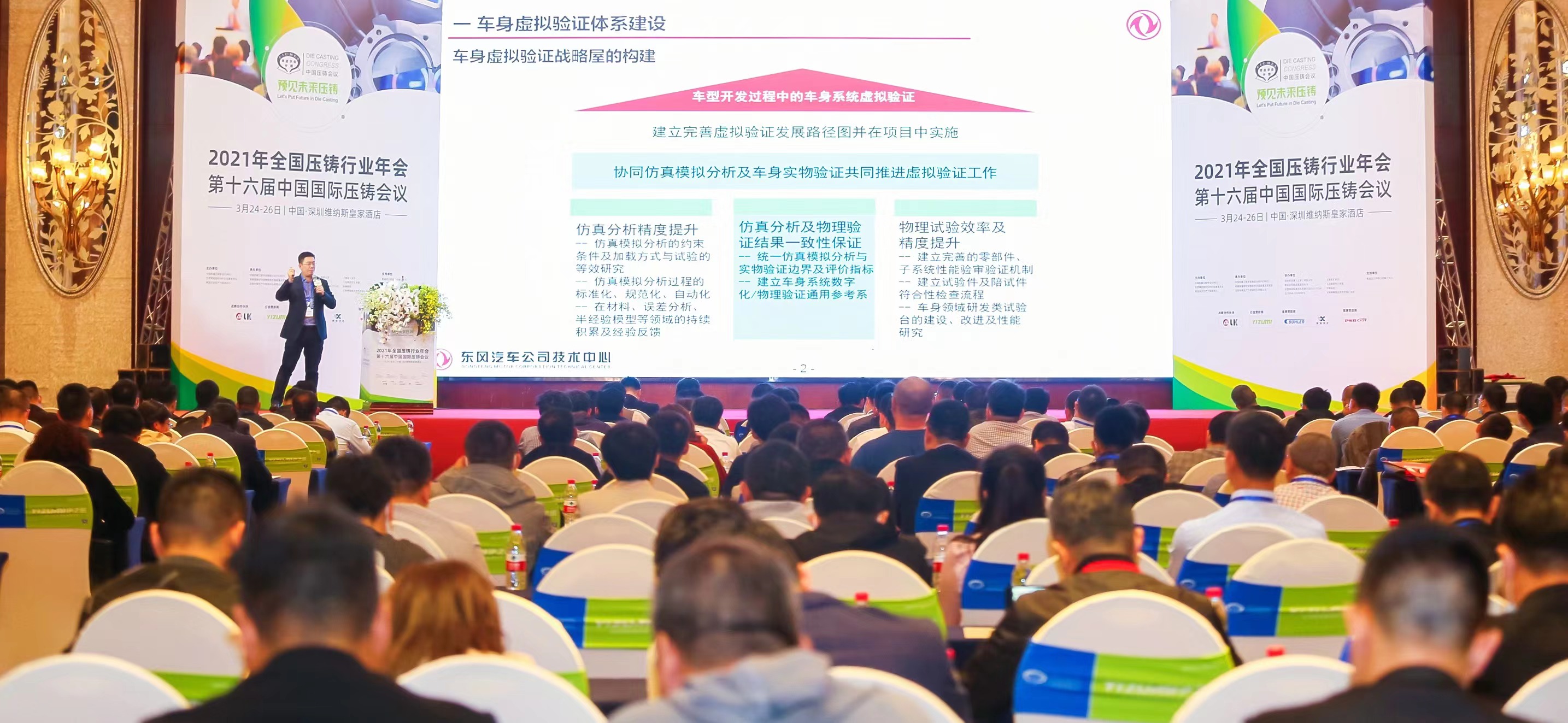 News & Events
Congress Postponement Notice - the 17th China Die Casting Congress
3-15
The 17th China Die Casting Congress will be held on
March
23-25 in Chongqing
11-17
Call for Papers—The 16th China International Die Casting Congress
11-26
Sponsored by
Chinese Mechanical Engineering Society
Die Casting Commission of the World Foundry Organization
China Foundry Productivity Promotion Center
Guided by
Chongqing Economic and Information Commission
Organized by
Foundry Institution of Chinese Mechanical Engineering Society(FICMES)
State Key Laboratory of Light Alloy Casting Technology for High-end Equipment
Shenyang Zhongzhu Foundry Productivity Promotion Center Co., Ltd.
Joint Organized by
Chongqing Foundry Association
Foundry Institution of Chongqing Mechanical Engineering Society
Co-organized by
Support Media
Contact for Sponsorship

Email: lmt@foundrynations.com

Contact for Registration


You Yi (Ms.)
Tel: +86 24 25855793
Email: youyi@foundrynations.com