Onsite Event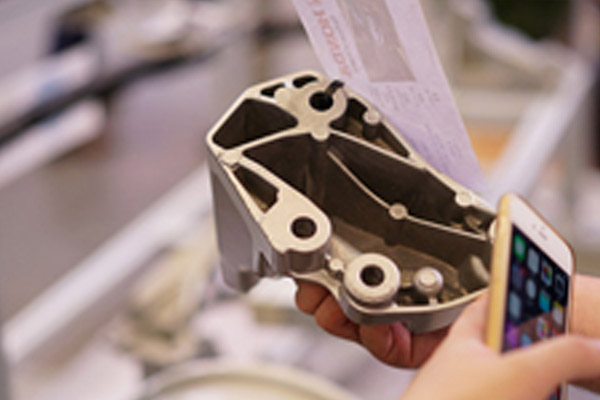 Best Die casting Competition
The 13th China International Diecasting Conference & Exhibition (CHINA DIECASTING 2018) will be held from July 18th to 20th, 2018 at Shanghai New International Expo Center (SNIEC).

The onsite brand activity "Best Diecasting Competition & Display" is strongly supported by well-known industry organizations, such as IZA (International Zinc Association), Spot Light Metal, Zonzu Technology, and etc. In 2018 for the first time die casting parts, according to the material classification, will be evaluated in three separate competitions: Aluminium Diecasting Competition, Magnesium Diecasting Competition, and Zinc Diecasting Competition. We sincerely invite all kinds of nonferrous alloy die casting companies to participate in the annual event.
4 Highlights of breakthrough
Separate competitions
According to the Best Die casting Competition of EUROGUSS, there will be three separate competitions for aluminum, magnesium and zinc die cast parts.
Authority jury
In cooperation with overseas international organizations, such as IZA (international zinc association), the organizers will invite senior experts in the industry to evaluate die casting components onsite. Three professional juries are for Aluminium-, Magnesium-, and Zinc Diecasting Competition each. The jury experts will comprehensively evaluate the castings from following aspects: materials, process design, product quality, technical difficulties and innovation, production cost saving and application in new fields.
Honorable Awards
There will be "Gold Award" and "Excellence Award" for die castings and molds. The winners will be announced on the grand award ceremony of the gala dinner, which will be held on the evening of July 18th, 2018. The dinner will bring more than 400 die casting industry elites, as well as important buyers from aviation, aerospace, automotive, electronics, hardware and other application fields under one roof.
Comprehensive marketing promotion
In addition to the free displaying opportunity onsite, the detailed information of company and die casting parts will be presented for free on the official website and social media. Cooperating with more than 30 domestic and foreign professional media, the organizers will promote participating company and products on all media platforms.
CONTACT
NürnbergMesse China Co. Ltd.
Contact: Ms. Wang Qing.
Telephone: 021-60361220
E-mail: Kelly.wang@nm-china.com.cn
Organizers:
Chinese Mechanical Engineering Society
Productivity Promotion Center of Foundry Industry of China
Co-organizer:
Foundry Institution of Chinese Mechanical Engineering Society
Nürnbergmesse China Co., Ltd.
Supporting Organizations:
Zonzu Technology
International Cooperating Partners:
International Zinc Association(IZA)
Spotlightmetal
Supporting Partners:
Bühler